About Lucy Autrey Wilson Art
ABOUT MY FINE ART: I love experimenting with paint, ink, paper, and digital software.  Accordingly, my artwork runs the gambit from pen & ink and watercolor on paper, ink applied to paper with an etching press, oil on paper, canvas or linen, pastel, glue, or wax, to purely digital creations.  I love learning new techniques.  My subjects tend to be mainly figurative, with an element of fantasy, and cover people,  creatures, nature, places, and other.
Images on the Gallery page are available, on request, as signed open edition Fine Art Prints in sizes  8 ½ x 11 ($100/ea) and 13" x 19" ($150/ea).  Original art is available by appointment at my San Anselmo studio.  Applique T shirts ($32/ea), quilted jackets ($300/ea) and quilts (from $300 to $500) are also available for sale.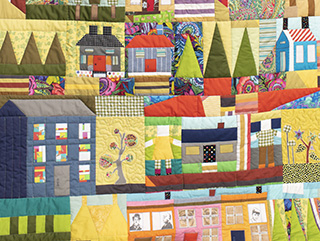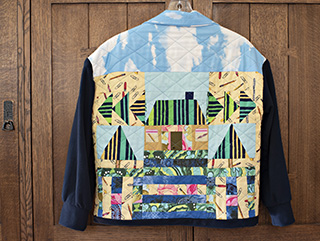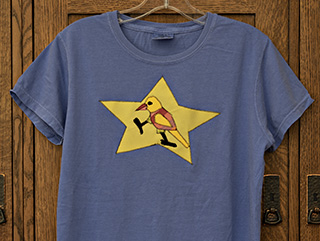 ABOUT MY FABRIC ART:  I love fabric.  I love what can be done with fabric.  I like to incorporate at least one original element in everything I make, from quilts to apparel, using a mix of high-quality fabric with original photography or artwork printed on fabric, and/or applique taken from my treasure trove of fabric scraps.  Smaller fabric swatches are printed at home with an Epson printer, other repeating designs are printed on a wide variety of fabrics in multiple sizes by Spoonflower.com.  A link to my Spoonflower design shop is here:  Lucy Autrey Wilson Art Fabric, Wallpaper and Home Decor | Spoonflower [https://www.spoonflower.com/en/shop/lucy-autrey-wilson-art].  Other beautiful fabrics are often sourced from the great San Francisco fabric store Britex Fabrics.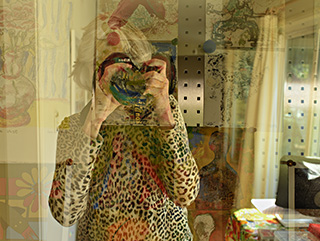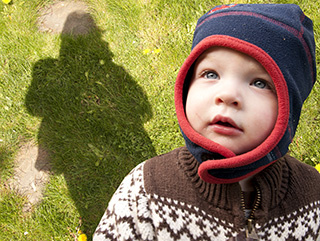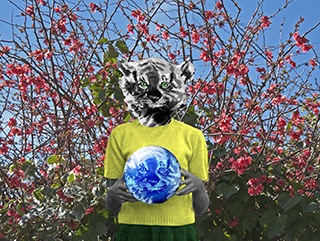 ABOUT MY PHOTOGRAPHY:  I've practiced photography in bits and pieces from the occasional lesson with my father in his dark room in Santa Barbara in the 1960s, to a photography course at UCSD in the early 1970s, to various classes at The Image Flow and elsewhere in Marin Country.  After my Nikon Nikkormat 35mm film camera was smashed in an airline overhead compartment, I did not have a good camera for many years.  When I started painting again, after a long lull filled with child rearing and work, I needed a better camera to photograph my art.  This led to a new love of digital photography, primarily with a Nikon D750 camera.  I have nearly 4,000 images available on Shutterstock specializing in nature and suburban photography.  A link to my Shutterstock portfolio is here:  Stock Photo and Image Portfolio by Lucy Autrey Wilson | Shutterstock [https://www.shutterstock.com/g/lucy%20autrey%20wilson]